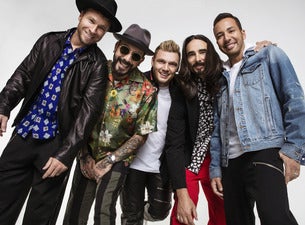 Unglaublich aber wahr: Die Backstreet Boys sind zurück! Die us-amerikanische Boygroup-Legende der frühen neunziger zählt mit über 130 Millionen verkauften Tonträgern zu den erfolgreichsten Boybands der Welt. Howie Dorough, Alexander James McLean, Nick Carter, Brian Littrell und Kevin Richardson starteten ihre Karriere 1995 mit dem Song: We've Got It Going On, Ohrwürmer wie I'll Never Break Your Heart, Quit Playin' Games with My Heart, As Long As You Love Me und Shape of My Heart folgten.
Jetzt sind sie in Originalbesetzung unterwegs und kommen auch zu uns.
Backstreet Boys-Tickets gibt es bei Nordwest Ticket.
Teilen auf: